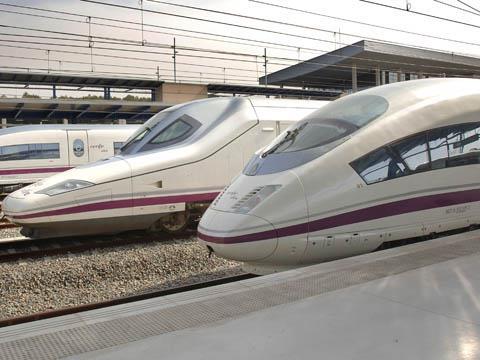 SPAIN: Work on the high speed line between Barcelona and the French border will be completed this year, Development Minister Ana Pastor said on November 12, enabling services to start running from April 2013.
ADIF announced that overhead electrification equipment would be energised on the last 18·4 km of the 131 km of high speed line between Barcelona and Figueres on November 26. OHLE was due to go live in the new tunnel under Barcelona city centre between Sants and La Sagrera, as well as on the 12·7 km of new infrastructure between La Sagrera and Mollet del Vallès.
In preparation for the introduction of passenger services, a RENFE Class 103 trainset has been conducting trials, including ETCS testing, on the 62·6 km of the route between Mollet del Vallès and Vilobi d'Onyar. This section had been brought into service for freight in December 2010, enabling 1435 mm gauge trains to reach Barcelona.
Pastor has also announced that high speed services will begin running to Alacant in June 2013. OHLE was due to be energised on November 19 on the 98·7 km between Albacete and Caudete, marking the completion of electrification work on 80% of the 171·5 km of new infrastructure between Albacete and Alacant.