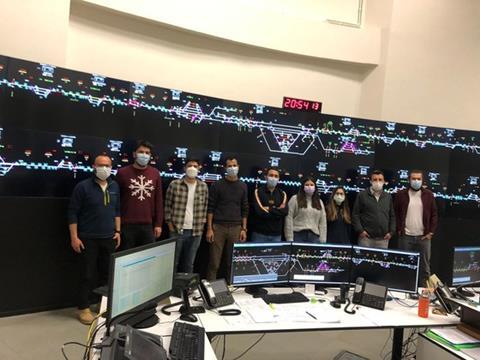 TURKEY: Infrastructure manager TCDD has completed a programme to install new interlockings on the 328 km Eskişehir – Kutahya – Balıkesir main line and bring the route under centralised control.
The largely single-track line is one of TCDD's principal access routes to the Izmir region from both Ankara and Istanbul, pending completion of the high speed line from Polatlı; it is being resignalled as part of a national infrastructure modernisation and upgrading programme.
Installation and commissioning of the new interlockings has been undertaken by Alstom, with the work being split into eight phases. The first five sections covering 182 km of the route were delivered in December 2020, along with the new traffic control centre and related telecommunications links. The remaining three were commissioned during February.
Enabling the introduction of Automatic Train Supervision, the project forms part of TCDD's wider strategy to implement EU signalling standards and roll out ERTMS. The work has been overseen from Alstom's Istanbul office, which hosts the company's regional Digital & Integrated Systems and Systems & Infrastructure project teams.
'We are proud to see the fruition of our work on the Eskişehir – Kutahya – Balıkesir railway', said Mama Sougoufara, Alstom's Managing Director, Middle East & Turkey, when completion was announced on February 22. 'We highly value our partnership with the Turkish State Railways Administration and fully support the efforts to introduce high safety technologies'.