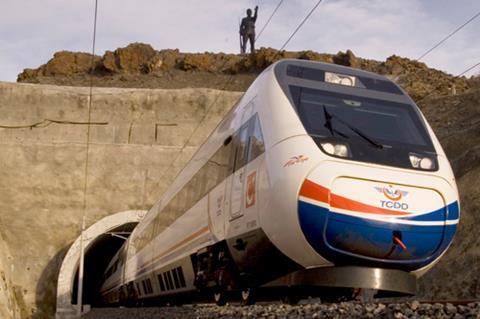 TURKEY: Tenders for the design of new lines as well as the rehabilitation, electrification and resignalling of existing routes, proposals for rail-served logistics centres and the further development of the domestic supply chain are included in a 2020 strategic programme published by the president's office on November 4.
Planned construction and rehabilitation projects include:
Completing electrification of 1 492 km of existing line and resignalling of 804 km of route;
Beginning modernisation of the Kars – Divriği – Çetinkaya – Malatya –Gaziantep route;
Starting construction of a planned Aliaga – Çandarli – Bergama line;
Signalling works on the Konya – Karaman line;
Modernisation of the Adana – Mersin route, including four-tracking and construction of a branch to Çukurova airport;
Completion of rail-served logistics centres at Mersin (Yenice), Konya (Kayacik) and Kars;
Tendering and starting work on a Osmaneli – Yenisehir – Bursa freight line.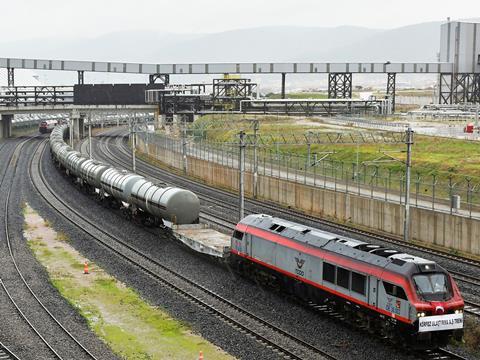 Design work is to be completed and tenders called for:
Modernisation of the Selçuk – Ortaklar and Ortaklar – Aydin – Denizli lines to carry freight traffic;
The new main line to link Istanbul's two airports via the third Bosporus bridge;
Design work will be completed for:
Upgrading the line linking Izmir's Alsancak port with Kemalpaşa and Torbali;
A new Gaziantep – Sanliurfa – Mardin line;
Modernising the Eskişehir – Kutahya – Afyon – Burdur – Isparta line and constructing an extension to the Mediterranean port of Antalya;
A Kirikkale – Çorum – Samsun line;
A Bandirma – Bursa line.
Work will be started to design a link between a planned new line to Bergama and the existing line at Soma, and for a second track between Malatya, Narli and Akçagöze.
Other plans include the opening of a national rail research and testing facility at Eskişehir University.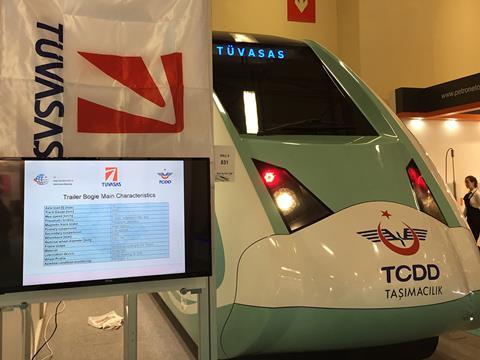 Testing and certification of control systems, bogies, and underfloor equipment for the national EMU development project is to be completed, with testing and certification of a prototype unit planned ahead of the starting of series production.
Development of a national shunting locomotive will continue.