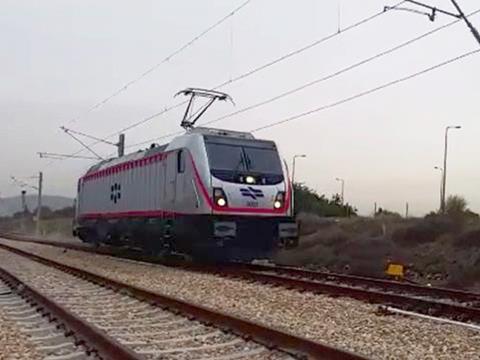 ISRAEL: The newly built A1 fast line to Jerusalem will open on March 30, Transport Minister Israel Katz has announced.
Only one of the two tracks electrified at 25 kV 50 Hz will be operational at first, limiting services to two trains per hour in each direction. The previously announced journey time of 28 min on the 57 km route between Tel Aviv HaHagana and Navon station in Jerusalem is still expected to be achieved.
The opening of the second track a few months later would enable services to be increased to three trains per hour in the peaks, with six trains per hour planned for the longer term.
'I have promised and I keep my word; on the Passover holidays we will take trains to Jerusalem', said Katz when the opening date was announced.