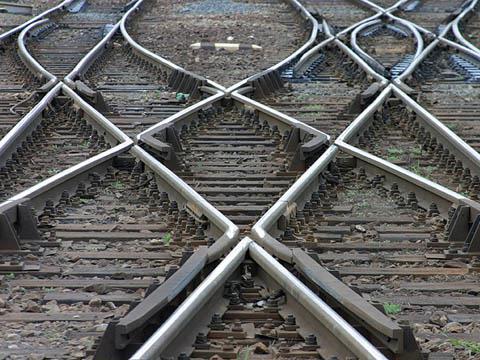 AUSTRALIA: Contracts for construction of the Regional Rail Link project in Melbourne with a total value of more than A$1·6bn were announced on December 21.
Scheduled for completion by 2016, the Regional Rail Link will provide dedicated tracks for long-distance regional passenger services, which will be separated from suburban services to increase capacity and reliability.
A new pair of tracks dedicated to regional trains is be laid between Southern Cross Station and Sunshine, largely within the existing rail corridor. Existing tracks will then be used as far as Deer Park. A consortium of Thiess, Balfour Beatty, Parsons Brinckerhoff and SKM has been awarded the A$835m contract covering works on the 7·5 km section along the existing corridor between Footscray and Deer Park, a new station at West Footscray and upgrading the existing stations at Footscray, Sunshine and Tottenham.
From Deer Park a new 25 km double-track line will be built by a joint venture of Baulderstone and Leighton, with two stations serving the growing western suburbs of Tarneit and Wyndham Vale. The route will then join the existing Geelong line at West Werribee Junction.
UGL and Manidis Roberts will install the signalling and information systems.
A contract covering track and civil works from Southern Cross to Moonee Ponds Creek had previously been awarded to the Activate joint venture of John Holland and Coleman Rail, while the remaining two contracts covering Southern Cross Station to Footscray and works at West Werribee Junction are to be awarded early in 2012.
Major works are expected to get underway in early 2012. The project is being jointly funded by the national and Victorian governments, with the federal government contributing A$3·2bn.