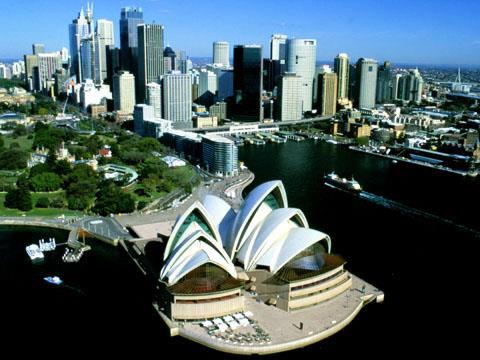 AUSTRALIA: A long-planned A$1·1bn package of enhancements to accommodate more freight on the main line between Sydney and Newcastle has been formally approved.
Federal Infrastructure & Transport Minister Anthony Albanese joined NSW Premier Barry O'Farrell at Hornsby station on December 7 to launch the Northern Sydney Freight Corridor Upgrading. This covers several projects on the line between North Strathfield and Hexham, including grade separation at North Strathfield, a third track between Epping and Pennant Hills, additional passing loops near Gosford and a freight holding track at Hexham.
Work is expected to get underway in February following the signing of the agreement between the federal government, which will contribute A$840m, and the state of New South Wales which will provide A$214m.
Threading freight trains through the Sydney suburban network poses the biggest bottleneck on ARTC's north-south interstate corridor between Melbourne and Brisbane. Work is already underway on the Southern Sydney Freight Line, which will provide a 36 km dedicated freight track between Macarthur and Sefton. Once the Northern Corridor improvements are completed in June 2016, freight capacity in the corridor will be increased from 29 to 44 trains per day.
O'Farrell said that as well as boosting national economic productivity, the work would bring improvements to the reliability of local passenger services. The stations at Concord West and Cheltenham will be rebuilt with improved accessibility.
The governments have signed a 20-year agreement guaranteeing access for freight whilst continuing to prioritise commuter service reliability. This was reportedly a major sticking point in the negotiations which have been underway since ARTC first proposed the Strathfield underpass in 2005; the federal government offered four years ago to provide funding in return for guaranteed access.
'After almost three years of detailed planning and preconstruction activities, we've today pressed the "go" button on a project which will help keep Sydney and Australia moving', said Albanese, noting that a 'threefold increase in interstate freight volumes' is projected in the next few years.