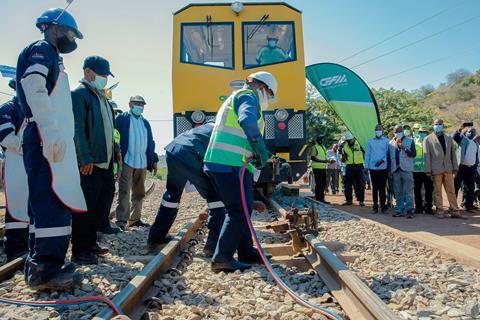 MOZAMBIQUE: President Filipe Jacinto Nyusi has laid a foundation stone to launch work to reinstate the 44 km section of the Sena line between Mutarara and Vila Nova da Fronteira on the border with Malawi.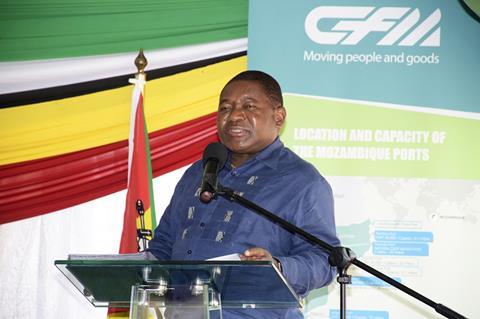 This section of the 1 067 mm gauge Sena Line diverges from the previously restored route to Moatize at Mutararam immediately north of the Dona Ana bridge that carries the railway over the River Zambezi. The line had been wrecked by fighting in September 1986, but Nyusi and his Malawian counterpart Lazarus Chakwera agreed last October to restore the connection, providing southern Malawi with rail access to the Mozambican port of Beira.
'With this project, the desire of Mozambique and Malawi to improve the cross-border transportation is realised', said President Nyusi during the stone-laying ceremony on May 29.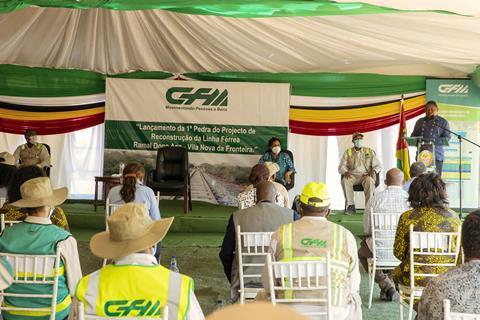 The US$30m cost is being financed by Mozambique's national railway and port authority CFM. The line speed will be 60 km/h and the maximum axleload 20·5 tonnes. The renovation project is expected to create 150 jobs, and CFM CEO Miguel Matabel said the operator was also interested in establishing a staff training centre in the area.