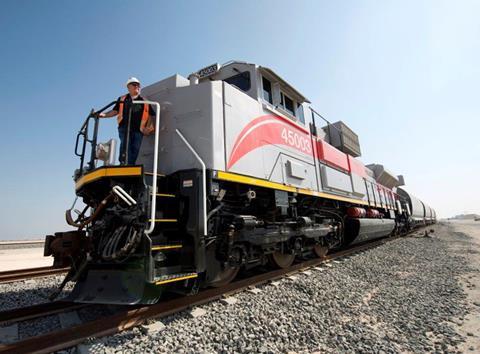 KUWAIT: The Municipal Council gave its backing for the Kuwaiti section of the planned GCC railway at a meeting on January 21. Responsibility for the project has now been handed over to the Ministry of Communications, which will co-ordinate planning with other ministries.
According to the Kuwait News Agency, the route will run south from Al-Abdali on Kuwait's border with Iraq. A wide corridor has initially been allocated and will be refined following further studies. The Municipal Council has agreed to relocate agricultural and industrial facilities and a children's camp to make way for the railway, and has approved the use of land which forms part of the southern air base.
The line through Kuwait would eventually form part of the GCC railway, a 1 940 km network proposed to link the Gulf Co-operation Council member states of Bahrain, Kuwait, Oman, Qatar, Saudi Arabia and the United Arab Emirates.