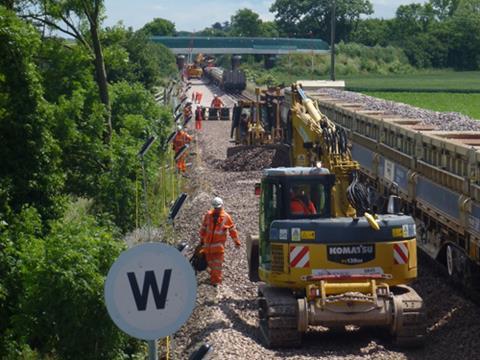 UK: Infrastructure manager Network Rail announced the award of building and civil works framework contracts worth a total of £250m to seven suppliers on August 28.
The agreements cover more than 1 000 maintenance, renewal and enhancement projects which are to be undertaken on NR's Scotland and London North Eastern routes during Control Period 5 (2014-19).
The frameworks run for an initial three years, with options for extensions of two years plus one further year.
'These new frameworks represent a significant commitment by suppliers, allowing us to work closely with them so that work can be carried out more quickly and efficiently', said Rob McIntosh, Regional Director of Infrastructure Projects.
London North Eastern & East Midlands route, total value £150m
Structures: Amalgamated Construction Ltd
Viaducts: Taziker Industrial Ltd
Bridge reconstruction: Amalgamated Construction Ltd
Structure repairs: Amalgamated Construction Ltd
Station footbridges: Construction Marine Ltd
Earthworks: Construction Marine Ltd
Station buildings: Miller Construction (UK) Ltd
Major structures: Balfour Beatty Civil Engineering Ltd
Scotland route, total value £100m
Structures: Amalgamated Construction Ltd
Structures repairs: Taziker Industrial Ltd
Geotechnical (earthworks): QTS Group Ltd
Buildings: Story Contracting