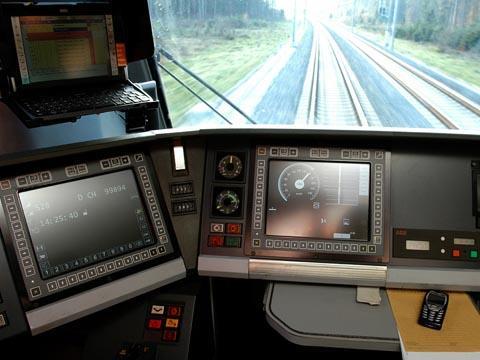 UK: Framework agreements for the development and design of ETCS for applications on Network Rail have been awarded to Ansaldo STS, Infrasig, Invensys Rail and Signalling Solutions Ltd, the infrastructure manager announced on March 27.
Starting in April, the collaborative agreements cover a one-year development phase to 'confirm' the design of ETCS Level 2 from each supplier. These are to be tested at a new facility located on the loop off the East Coast Main Line running via Hertford North.
'ETCS is now a crucial part of our plans for resignalling the railway - our focus now is on building confidence and experience in the technology so that future schemes can be delivered seamlessly', said Andrew Simmons, Director, Future Trains & Operation Control Systems, at Network Rail. 'These new frameworks are the building blocks to developing this capability and will allow us to work closely with our chosen suppliers to develop long-term plans for work to be carried out more quickly and efficiently'.
NR expects to award contracts for the delivery of its ETCS programme in 2014. The first major application from 2016 is to be on the Great Western Main Line from London to Bristol, Oxford and Newbury, followed by the East Coast Main Line from London to Doncaster in 2018 and the Midland Main Line from London to Derby in 2020. At the London end of the the Midland Main Line, ETCS is also being installed on the cross-city Thameslink route to cut headways and increase capacity.