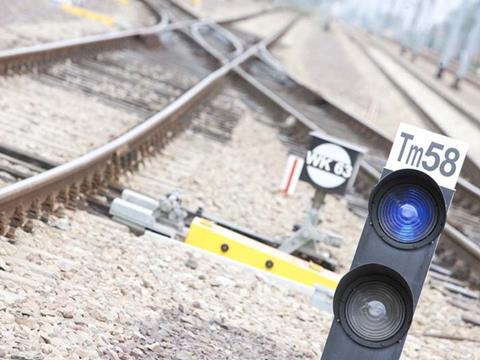 POLAND: Infrastructure manager PKP PLK has awarded Nokia and its partners SPC, Herkules, Pozbud and Wasko a five-year turnkey contract to deploy a national GSM-R network.
Nokia was the lowest bidder, offering 2·6bn złoty for the basic infrastructure and a further 200m złoty for optional equipment and seven years of maintenance. Kapsch CarrierCom and Porr jointly bid 3·7bn złoty plus 200m złoty for the option, while a Chinese consortium had bid 4·8bn złoty without options. Evaluation was weighted 90% by cost, with all bids meeting the technical requirements. The majority of the cost is to be met from EU sources, with Polish state co-funding.
The contract signed on March 29 covers installation, commissioning, third-party integration and maintenance of GSM-R covering 13 800 route-km by 2023. This will require more than 11 000 km of optic fibre backhaul network infrastructure with IP multiprotocol label switching and dense wavelength division multiplexing to be provided by Alcatel and Longside Investments.
Herkules, Pozbud and Wasko will be responsible for civil works, including construction work for laying the optic fibre.
Nokia said the deal was its largest GSM-R contract to date, and would support its push to expand beyond its traditional communication service provider customer base. The company said it has provided GSM-R covering more than 75 000 km of railway for 20 customers worldwide, and has 20 years of experience in turnkey projects, including four previous GSM-R projects with PKP PLK over the last six years.