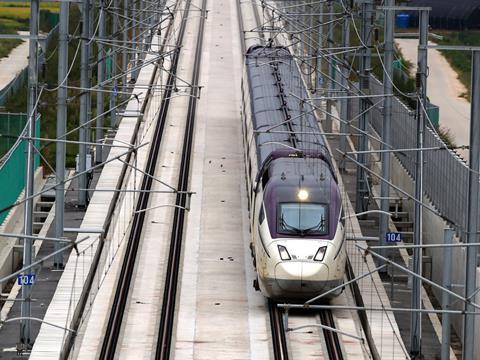 SOUTH KOREA: Telecoms group Nokia is to supply Korea Rail Network Authority with what it says would be the 'world's first' LTE-R mobile broadband network to support railway operations.
The contract announced on November 14 covers the 120 km Wonju – Gangneung route which is under construction for opening ahead of the 2018 PyeongChang Winter Olympic Games.
The communications network will be based on the LTE-R version of 4G LTE technology which is being developed for mission-critical railway applications, and will support train operations at speeds up to 250 km/h. Nokia said the project is intended to serve as a model for future LTE-R deployments, and would help to support standardisation efforts.
Nokia is supply radio access network base stations, along with its NetAct network management software. As well as covering trains, stations and other facilities on the route, the network will be designed to be interoperable with other LTE networks supporting public safety and maritime operations, as well as legacy VHS and trunked radio system networks.