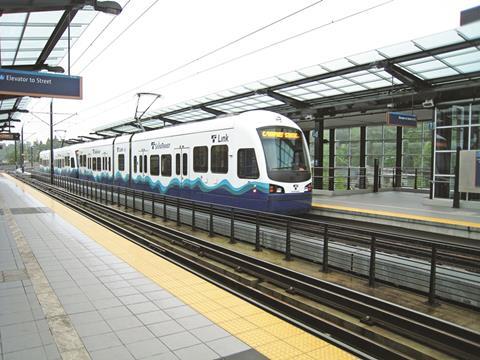 USA: Sound Transit has entered into a 10-year agreement with Puget Sound Energy enabling the transport authority to purchase wind-generated energy directly. It hopes to use only renewable energy to power its light rail network from 2019.
Through its 2015 Sustainability Plan and Sound Transit 3 network expansion project, Sound Transit is committed to reducing greenhouse gas emissions, expanding the use of renewable energy and making all facilities and electricity carbon-neutral by 2030. It also expects that the contract with PSE will enable it to stabilise 42% of its electricity production charges.
The agreement is part of the Green Direct programme, a collaboration between PSE, its customers, the World Resources Institute and World Wildlife Fund. Approved by the Washington Utilities and Transportation Commission in September, Green Direct allows customers to partner with PSE to achieve their environmental goals.