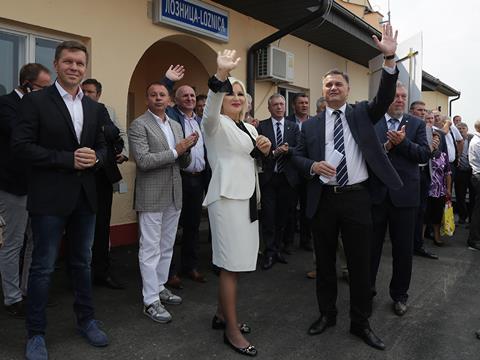 SERBIA: Passenger services on the 65 km line from Šabac to Loznica and Brasina on the Bosnian border restarted on September 1, having been suspended since 2005.
Services are to be extended to Zvornik Novi in Bosnia-Herzegovina from the December timetable change.
Infrastruktura ŽS has rehabilitated the single track route at cost of €21m, which was higher than anticipated. The project involved significant works between Štitar and Loznica, modernising Brasina and Loznica stations and building a new station at Majur. The maximum axleload has been raised from 16 to 22·5 tonnes.
The modernized route is suitable for a maximum speed of 80 km/h, giving a journey time of 68 min.