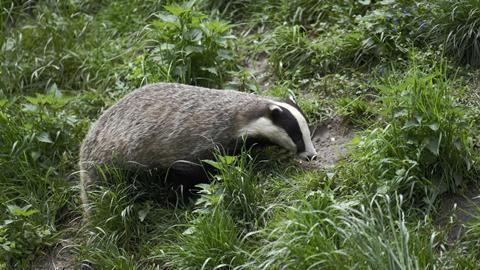 GERMANY: Deutsche Bahn reports that burrowing badgers have undermined about 11 km of embankment on the Fröndenberg – Unna railway, and repairs are likely to be very expensive and take a long time as the damage is more extensive than expected.
In some places the repairs will be equivalent to new construction, and DB says the planning and approval phase alone could take several years as the route passes through protected environments. Local media reports that the financial viability of reopening is being questioned.
DB first discovered the damage in 2022, and initiated repairs using a concrete spraying process. It also began to examine the rest of the route and 140 sett entrances have now been discovered, leading to an extensive tunnel system which is believed to have a total length of around 1 500 m spread over the entire length of the embankment.
The line runs through a nature reserve, so investigations had to be suspended over the summer until a special permit was obtained. Trees and bushes also needed to be cut back. Regional train service RB54 remains suspended between Unna and Fröndenberg and replaced by buses, extending journey times by 7 min.