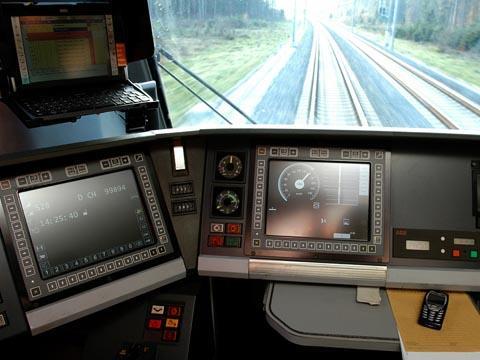 SWITZERLAND: Swiss Federal Railway has selected Siemens' Rail Automation business unit to supply, install and maintain equipment for its network-wide roll-out of ETCS Level 1 Limited Supervision over the next six years.
SBB is the pioneer for L1LS, which will be incorporated into the Baseline 3.0.0 system requirement specifications due to be finalised by the European Railway Agency next year. Siemens has been working with SBB on the development of L1LS, which was tested at a pilot installation in Burgdorf during 2010. It has also installed its Trainguard 100 technology on part of the German pilot section between Erkner and Fürstenwalde, east of Berlin.
Under a €125m contract announced on September 9, Siemens will convert around 9 000 out of 11 000 train protection elements across the SBB network to ETCS using Trainguard 100. The company will also maintain SBB's existing signalling system for 25 years.
Work will be undertaken in eight geographical phases between 2012 and 2017, covering approximately 3 000 route-km. This includes modifications to 430 existing mechanical, relay and electronic interlockings, and the provision of 1 400 MSTT signal operating modules to interface between the interlockings and the lineside signals.
The company will supply 5 300 lineside electronic units that transmit information from the signals to the adjacent Eurobalises. These Type S11 MiniLEUs will be fitted with solar power cells, reducing their energy consumption by 90% and saving approximately 876 000 kWh per year. Another 1 200 Type S21 MS LEUs will be will be installed wherever continuous data transmission is required.
Siemens will also install over 20 000 Eurobalises. To boost capacity and provide continuous functionality, around 80 km of Euroloop radiating cables will be laid to extend the contact range of the balises by up to 800 m. This will provide a degree of infill so that the on-board equipment can react to changing signal aspects before the train reaches the balise.
Read the full story of SBB's ETCS Level 1 Limited Supervision development in the June 2010 issue of Railway Gazette International - available to subscribers in our digital archive.