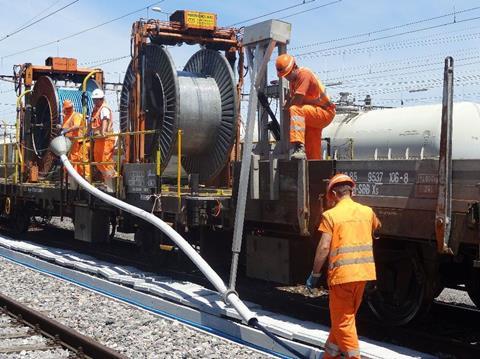 SWITZERLAND: The government is to provide SFr13·2bn to cover maintenance and renewals on the national network under the 2017-20 performance contract with Swiss Federal Railways and other operators, although this must still be ratified by parliament.
The railways pledged in August to improve maintenance efficiency, with fewer overnight possessions and more daytime engineering work.
Other changes will include more preventive rail grinding and ballast tamping and use of standardised processes for repairs to bridges and tunnels on the Rhätische Bahn.