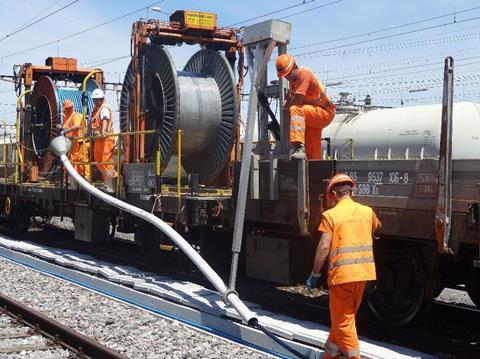 SWITZERLAND: Swiss Federal Railways has secured a 15% increase in infrastructure funding from the government for the next three-year performance contract covering 2017-20.
Due to be submitted to parliament after a hearing in September, the increase is justified by a predicted 9% rise in gross tonne-km and additions to the network; expansion projects include the Gotthard and Ceneri base tunnels and a further phase of the Zürich S-Bahn.
The agreement announced on September 3 sets a limit of SFr7·6bn to cover operation, maintenance and renewal of SBB's network over the three years. The agreement also covers infrastructure funding for Switzerland's private railways.
The government has accepted the need for more preventive maintenance and has agreed that SBB will receive a further SFr271m for projects such as the expansion of stations at Altdorf, Givisiez and Weinfelden. SBB may also apply for additional funding in the case of unforeseen events or if it can prove the need to ensure punctuality; the operator estimates that it may require a further SFr200m.
SBB has committed to make improvements in maintenance productivity by the use of longer possessions and bundling different types of work.