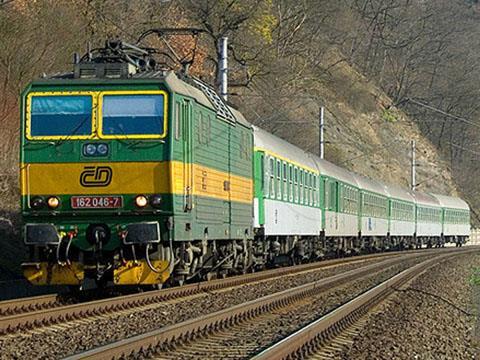 CZECH REPUBLIC: Infrastructure manager SZDC has invited bids for its largest ever contract, covering the construction of a new alignment between Plzen and Rokycany which will replace the sinuous 20·2 km existing route to reduce Praha - Plzen journey times by 6 min.
The project forms part of SZDC's Corridor 3 modernisation programme and is expected to cost KC7·53bn, of which 85% is to come from EU sources. The new 14·1 km alignment between Ejpovice and the northeast Plzen suburb of Doubravka will be designed for speeds of 160 to 200 km/h, cutting 6 km off the existing route via Chrást. The main feature of the new line will be a 4·15 km twin-bore tunnel under the Chlum hill which will be the longest railway tunnel in the Czech Republic.
The winning bidder is scheduled to be announced on May 24, with completion envisaged for spring 2015.