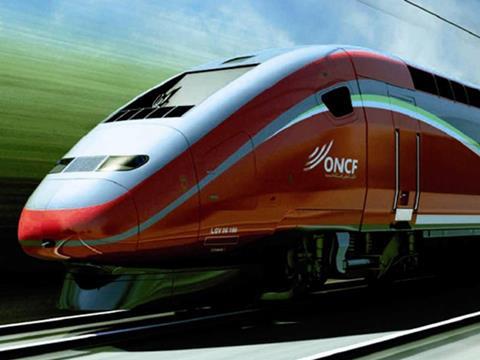 MOROCCO: National railway ONCF has awarded a consortium of Ansaldo STS France and Cofely Ineo a €120m contract to design and supply signalling and telecoms for the 183 km high speed line under construction between Tanger and Kénitra.
Consortium leader Ansaldo STS is to provide ETCS Level 1 and 2 to support running at up to 320 km/h, along with the traffic control centre in Rabat. The technology will be similar to equipment deployed or being installed in France.
GDF Suez Energy Services subsidiary Cofely Ineo will be responsible installing the lineside equipment and will provide power supply and the cable networks.
Both companies plan to establish local partnerships to support skills and knowledge transfer.
The Tanger - Kénitra high speed line is scheduled to open by the end of 2015, ONCF has ordered 14 double deck Alstom Duplex trainsets equipped to operate at up to 320 km/h on the new line and at up to 220 km/h on upgraded existing lines, cutting the 320 km Tanger - Casablanca journey from 4 h 45 min to 2 h 10 min. A planned second phase would extend the line south from Kénitra to Casablanca.
Africa's first high speed line was described in detail by Alain Hocke, Systra's Project Manager, Moroccan High Speed Line, in the June 2012 issue of Railway Gazette International. Subscribers can access the article in the digital archive.