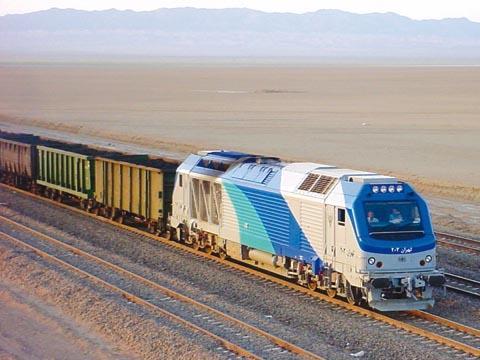 IRAN: National railway RAI has completed a €31m project to increase capacity on its 926 km main line between Tehran and Mashhad, with the commissioning of the second phase of its resignalling programme.
Building on the introduction of automatic train protection in January 2015, RAI has installed intermediate signals to split the former station-to-station absolute blocks, permitting the introduction of 'multi-section' working and reducing headways from 20 min to around 7 min.
In conjunction with the double-tracking of the line, new interlockings were installed at all stations. Of these, 12 electronic interlockings were supplied by Thales and 13 by local company Maharan; the remaining 25 stations were equipped with new relay interlockings supplied by Ircon with assistance from Siemens India.
To meet the requirements of the operations department for better safety protection and increased capacity, RAI developed a project with local suppliers for the introduction of ATP and multi-section block working. The first stage saw the equipping of all 50 stations and 100 locomotives with ATP, which went into full operation in January 2015.
To support the multi-block capacity increase, RAI has now installed 189 intermediate signals and associated ATP equipment, supported by new optic fibre and medium-voltage cabling along the entire route.
According to Maziar Yazdani, Director-General of Communications & Signalling at RAI, completion of the sectioning project will increase capacity on the Tehran - Mashad route three-fold, permitting the operation of up to 200 trains each way per day. This is expected to provide a significant boost for international transit traffic as well as domestic passenger and freight services.
Noting that the capacity increase 'has been designed and operated by the skilful hands of Iranian experts for the first time, based on the latest world standards', Yazdani said the development by RAI and its local partners had delivered the project at around half the cost of comparable schemes in other countries.
For more on Iranian railway developments and international transit projects, read our Eurasian Links feature in the March 2016 issue of Railway Gazette International.