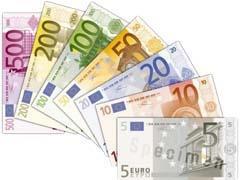 EUROPE: The European Commission announced the projects selected to receive €170m of trans-European transport network infrastructure co-funding grants on February 21.
The grants are based on the TEN-T annual and multi-annual calls published on May 19 2010. They are intended help EU member states build missing transport links, remove bottlenecks and increase transport safety and security.
Following last year's call for funding, a total of €190·6m has been allocated towards projects with a total value of €899·3m. Applications were submitted for 26 rail projects, with 14 being accepted and receiving 17·9% of the total funding. Other projects also include rail elements.
Rail projects awarded TEN-T funding under the 2010 programme and call for proposals
Type
Code
Country
Applicant
Project
Study/Work
Estimated total eligible costs of the project, €
Maximum TEN-T financial support, %
Maximum TEN-T financial support, €
Rail (conventional)
9108
Greece
Ministry of Economy, Competitiveness & Shipping
Studies for Arachovitika - Patras port section of Athens - Patras line
S
2 500 000
50%
1 250 000
9234
Finland
Finnish Transport Agency
Seinajoki - Oulu line
W
45 400 000
10%
4 540 000
9305
Finland
Finnish Transport Agency
Kokkola - Ylivieska line PPP procurement process
S
4 300 000
50%
2 150 000
9204
France
Ministère de l'Ecologie, de l'Energie, du Développement durable et de la Mer
Adapting Mulhouse - Mullheim cross-border line for TGV and ICE trains
W
3 600 000
20%
720 00
9226
Netherlands
ProRail
Third track Zevenaar - German border
S
1 605 000
50%
802 500
9227
Netherlands
ProRail
Extension to Maasvlakte West yard (phase 1)
S
2 953 200
50%
1 476 600
9245
Poland
PKP PLK
Feasibility study for modernisation and expansion of Katowice railway junction
S
7 000 000
50%
3 500 000
9129
Portugal
GPERI
Detailed design for the Alcântara grade separation
S
3 260 104
50%
1 630 052
9216
Sweden
Trafikverket
Completion of the Haparandabanan
W
29 600 000
10%
2 960 000
9232
Slovenia
Agency for the Management of Public Railway Infrastructure Investment
Preparation for upgrading Poljcane - Pragersko line
S
2 200 000
50%
1 100 000
9107
UK
Department for Transport
Felixstowe rail terminal: improving intermodal transfers and eliminating bottleneck
W
37 630 367
13·29%
5 000 000
9219
UK
Department for Transport
Nuneaton North Chord and Kennett resignalling
W
39 954 664
12·50%
4 994 333
Rail (high speed)
9210
Spain
Ministerio de Fomento
Studies for Madrid - Oropesa section of Madrid - Lisboa high speed line
S
12 700 000
39·37%
5 000 000
9255
Spain
ADIF
Planning Madrid - Basque Country - France high speed line
S
4 700 770
50%
2 350 385
9256
Spain
ADIF
Bobadilla - Granada high speed line studies and projects
S
4 495 422
50%
2 247 711
9306
Portugal
GPERI
Study supporting PPP programme for high speed rail implementation
S
1 949 000
50%
974 500
Rail (mixed)
9240
Europe
RailNetEurope
Studies on improving the freight corridors using telematic applications
S
2 423 546
50%
1 211 773
Other
9109
Spain
Terminal Catalunya
Muelle Prat rail terminal
W
29 134 988
10%
2 913 499
9112
Italy
Ferrovienord
MXPT2LINK-UP rail link between Malpensa Airport terminals 1 and 2
S
2 592 980
50%
1 296 490
9137
Spain
ADIF
Planning rail freight terminals at Valencia Fuente San Luis, Madrid Vicálvaro
S
5 170 000
50%
2 585 000
S