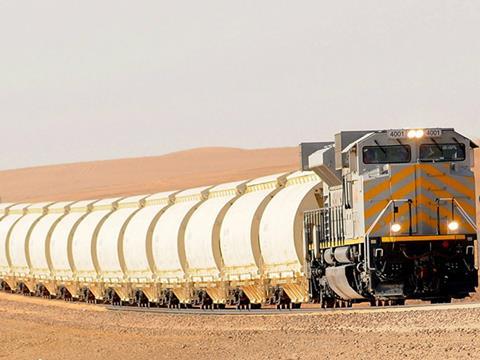 SAUDI ARABIA: Saudi Railway Co has awarded Thales a renewable one-year contract for predictive and corrective maintenance of onboard and lineside ETCS Level 2 equipment on the 2 400 km North–South Railway network.
Thales said the contract builds on the relationship formed during the installation and commissioning of the equipment.
The 1 486 km freight route from the Ma'aden mine near Al Jalamid to Az Zabirah Junction and Ras Azzawr port on the Gulf coast has been fully operational since November 2015. The 1 418 km passenger route from Riyadh to Al Qurayyat near the border with Jordan at Al Haditha is expected to be operational by the end of 2016.