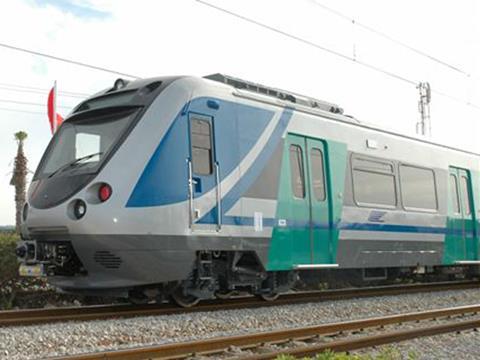 TUNISIA: A consortium of Colas Rail, Siemens and local partner Somatra-Get has been awarded a €145m contract to build lines D and E of the Réseau Ferroviaire Rapide suburban network in Tunis, a total of 20 km.
Colas Rail's €86m share of the contract announced on February 4 includes track, electrification, power supplies, surveillance and data collection systems, depot equipment and systems integration.
This will be the first project in Tunisia to be undertaken by Colas Rail, which has worked on metros in Alger and Cairo and tramways in Rabat and Casablanca. Work is scheduled to begin no earlier than mid-2014 and last 46 months.
The RFR project is being co-funded by the government and a consortium of international backers including the European Investment Bank, Agence Française du Développement and KFW.