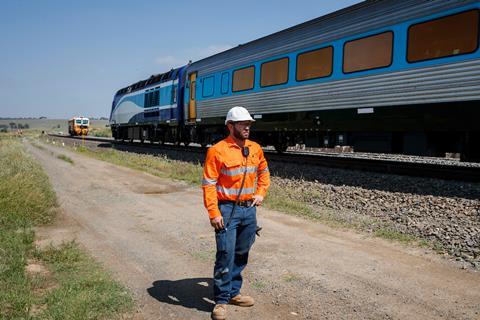 AUSTRLIA: The New South Wales government has named UGL as the winner of a A$1·5bn contract to operate and maintain the Country Regional Network on behalf of Transport for NSW for 10 years from January 2022.
The CRN comprises almost 2 400 km of operational rail lines and more than 3 000 km of out of use railway, with more than 1 300 level crossings, 900 bridges and 1 200 property assets, including stations, 356 of which are heritage listed. Almost 1 000 km of the network is dedicated to grain traffic.
The network has been managed by John Holland Rail since 2011 under a contract which is due to expire at the end of 2021.
The scope of the next contract includes the creation of a network control centre in regional NSW, and the implementation of a new signalling system which will use UGL's proprietary Sigview.
'Running the CRN is an important and mammoth task', said Minister for Regional Transport & Roads Paul Toole when UGL was announced as the winner of the tender on February 12. 'The new partnership with UGL will see an increase in the amount of maintenance work carried out over the next 10 years to ensure that the network continues to meet the high standards that operators and customers expect.
'We went to the market asking for a strong focus on regional employment including a minimum of 80% of jobs needing to be based in the bush and a requirement for a Network Control Centre in a regional area which UGL has advised it plans to set up in Orange', Toole explained. 'We've also set UGL an industry-leading target of 12% for the employment of Aboriginal and Torres Strait Islander communities. They have set themselves the target of exceeding that and hitting 20% by 2026.'
UGL Managing Director Doug Moss said 'this contract win solidifies UGL as the leading rail services company in Australia, by building on our extensive work across the NSW rail network and complementing the rail projects we manage in all other states and territories.'