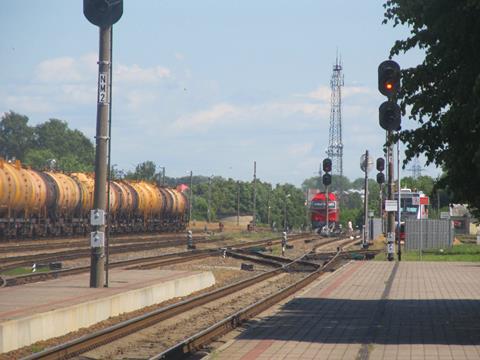 LITHUANIA: Tenders are to be called this year for electrification of the 350 km main line from the port city of Klaipeda to the junction with the electrified line from Kaunas to Vilnius, after the board of national railway LG gave its approval during December.
The project would also involve the acquisition of between 40 and 50 electric locomotives.
Completion is planned for 2022. The cost of electrification has been estimated at €400m, but LG envisages that this could be reduced to between €250m and €300m.
At present only 7% of the network is electrified, but electrifying the main line from the capital to the coast would increased this to between 30% and 40%,.
Three-quarters of LG's freight traffic and two-thirds of its passenger-journeys would then be able to use electric traction. This is expected to reduce LG's energy costs by €10m/year and locomotive maintenance costs by €5m/year, as well as cutting emissions.