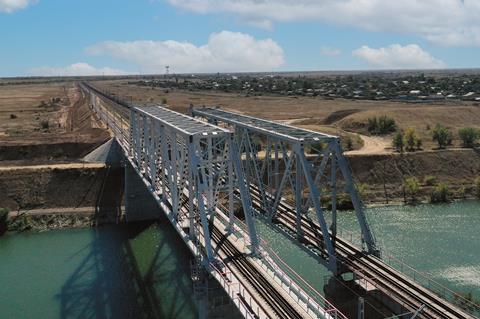 RUSSIA: A 155 m long bridge across the Volga-Don Canal near Volgograd has been officially opened, carrying a second track to increase the capacity of the Gornopolyansky – Kanalnaya line to 154 trains each way per day.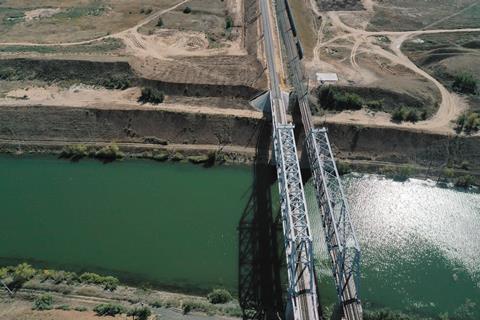 Minister of Transport Vitaly Savelyev said the bridge forms part of works to improve the approaches to the Azov and Black Sea ports, 'which are of strategic importance for the country'.
Speaking via video link at the opening ceremony on October 5, RZD Chief Executive Oleg Belozerov said the bridge would 'undoubtedly play a key role ensuring reliable and safe transportation of passengers and freight between the Volga region and the south of the country'.
Construction of the bridge began last year as part of the Krasnodar bypass project, and the canal remained open to shipping throughout the works.