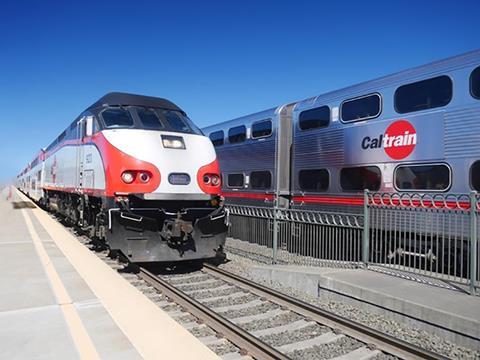 USA: A contract for Wabtec to install Positive Train Control on Caltrain's San Francisco – San Jose commuter route will be put to the Peninsula Corridor Joint Powers Board for approval at its meeting scheduled for March 1.
In late 2011 Caltrain awarded Parsons Transportation Group a contract to provide PTC, with revenue service envisaged from October 2015. However, this contract was terminated in February 2017 after what Caltrain described as 'many months of delay and repeated failure by the contractor to correct performance issues'.
A subsequent evaluation by Caltrain found that using Wabtec's I-ETMS technology was 'the only technically and financially viable strategy' to ensure the route would be equipped with PTC by the Federal Railroad Administration's December 31 2018 deadline.
The new contract would have a value not exceeding $49·5m, within the $59m which is available to complete the project. However, Caltrain anticipates that additional funding would be needed to fully deliver the project, and it is working to identify potential funding strategies.