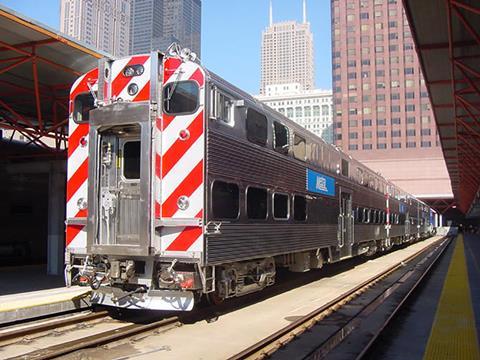 USA: Wabtec Corp has signed contracts worth about $45m with Chicago rail operator Metra and engineering management firm Parsons Transportation Group to provide equipment and services for Positive Train Control for the Northeast Illinois Regional Commuter Railroad.
This follows the announcement of Parsons as prime contractor for the PTC installation in September, with kits fitted to 158 Metra locomotives, 187 driving cars and 26 EMUs. A further 160 EMUs due to be delivered by 2016 will also be PTC-compliant.
Wabtec will provide Interoperable Electronic Train Management System equipment, its TMDS back office system, as well as track data, training and related services.