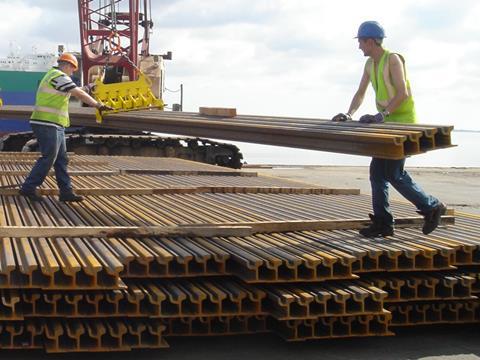 Australia: Aurecon and Parsons Brinckerhoff are to undertake design work for the 12 km South East Light Rail project in Sydney.
Brazil: CCR Metrô Bahia has selected Thales to install Seltrac CBTC on Salvador metro lines 1 and 2.
Czech Republic: AŽD Praha has begun a KC1·28bn modernisation of the 98 km eské Budjovice – Nové Údolí route to raise speeds from 50 km/h to 75 km/h.
Finland: Liikennevirasto has awarded Mipro a €5·8m contract for renewal of the train control system on around 1400 track-km in western Finland. A TAKO traffic management system is to be rolled out in eight phases during 2014-18, replacing the Taika system used in the Tampere region.
India: Mott MacDonald is to undertake design work on the second phase of the Bangalore metro, including the 16 km Purple Line extension to Whitefield and 6·3 km Green Line extension to Anjanapura Township, due for completion in 2017.
Lithuania: AŽD Praha has won a KC43m contract to modernise signalling between Kaunas and Kazl Rda.
Norway: Torpol Norge has been awarded contracts totalling NKr35m for tram track modernisation in Oslo.
Poland: PKP PLK has awarded Porr a 26·4m złoty contract to modernise the Chojna – Krzywin Gryfiski section of the Szczecin – Zielona Góra line.
PKP PLK has awarded a consortium of Rubau Polska, Construcciones Rubau and Rover Alcisa a 177m złoty contract for modernisation of the 28 km Rybnik – Chaupki line.
Singapore: GE has won a S$159m contract to supply CBTC and platform screen doors for the Thomson and Eastern Region lines, and Singapore Technologies Electronics is to supply telecoms under a S$124m contract.Daewoo E&C has a S$352m contract for civil works for 3·2 km of the Thomson Line including one station.
Slovakia: Working with Siemens and Kapsch CarrierCom, AŽD Praha has a €45m contract to install ETCS Level 2 on the 37 km route from the Czech border to Žilina, and GSM-R on this section and to Bratislava.
Spain: ADIF Alta Velocidad has awarded Alstom, Bombardier European Investments and Indra Sistemas a €410·4m to supply signalling, train control and telecoms including GSM-R, for the Valladolid – León and Venta de Baños – Burgos high speed lines now under construction. The 20-year maintenance element of the contract is worth €228·8m.
A joint venture of Amurrio Ferrocarril y Equipos, Felguera Melt, Jez Sistemas Ferroviarios and Talleres Alegría has been awarded a €56m contract to supply dual-gauge pointwork for the Mediterranean Corridor project. Prefabricados y Contratas, Drace Infraestructuras, GIC Fabricas and Traviesas del Norte are to supply 273608 sleepers for the Valencia – Vandellòs and Vilaseca – Castellbisbal sections under a separate contract worth €36·4m.
Under a €65·7m contract, Siemens Rail Automation and Thales España GRP are to supply and maintain signalling, train control and telecoms for 51 km of new alignment between La Robla and Pola de Lena including the Pajares base tunnel.
ADIF has awarded Iberovías and Coalvi a 48-month €61·2m contract to maintain track and infrastructure on sections of the high speed line between Lleida and the French border.
Thales España has won a 48-month €28·6m contract to maintain traffic control systems on the Madrid – Valladolid high speed line and its branch from Olmedo to Medina del Campo.
Turkey: TCDD has awarded Thales a €10m contract to modernise signalling at Eskiehir station, including the deployment of ETCS Level 1.
UK: Network Rail has awarded Parsons Brinckerhoff a system integration contract for the Great Western Route Modernisation Programme.
USA: As part of the East Side Access fit-out, New York MTA has appointed Frontier-Kemper Constructors to install concrete lining in the new tunnels north of Grand Central Terminal and rehabilitate the 63rd Street tunnel at a cost of $294m.