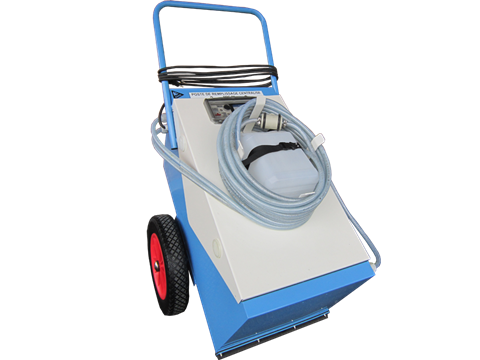 ENAG: The PRC water filling station has been developed by ENAG to top up Ni-Cd batteries with demineralised water.
It is fully automatic to ensure the operator's safety, and it can be used to fill all the cells in a Ni-Cd battery in one operation, or for traditional element-by-element filling of lead batteries.
It has a 70 litre water tank, with solenoid valves operated and co-ordinated by a control card, a 12V DC battery and a charger. A graphic display shows the cycle progress, flow, end of filling cycle and volume of water used, and there is a main tank water level sensor and a filling circuit leakage test.