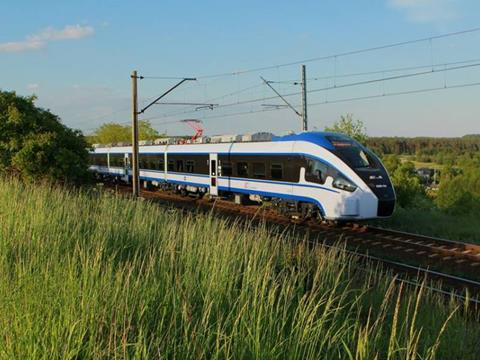 PESA: The takeover of Polish rolling stock manufacturer Pesa by state-owned investment vehicle PFR is due to be finalised in the coming weeks once the full financing package has been negotiated with banks and insurance companies.
Pesa President Krzysztof Sędzikowski and PFR Vice President Marcin Piasecki outlined the company's future strategy at InnoTrans 2018 on September 20. Sędzikowski said that through the 'deep restructuring' process the company is 'on a good path to recovery'. He expects very good results next year, after booking orders that would fill its production capacity.
In July the two parties signed a binding agreement for the takeover, which would guarantee Pesa's operations for three to five years. PFR is to pay off the 200m złoty loan agreement that Pesa signed with six banks in November, following the start of cash flow problems resulting from several factors. These included the early termination of its contract to supply Fokstrot trams to Moscow, and an expected order for 10 additional Dart electric multiple-units from PKP Intercity not materialising. Furthermore, the company has had to carry out a larger than usual number of repairs under warranty.
'We are accompanying Pesa in the transformation from a young, growing company to a professional organisation', said Piasecki.
Sędzikowski stressed the need to concentrate on standard products rather than developing too many new ones. Asked about plans announced in 2016 for Pesa to move into the metro rolling stock segment, he suggested that in the longer term the company could try to work with a supplier that has experience in that field.
Sędzikowski said that Polish market continues to be important, but that Pesa would also try to expand its international footprint. He added that of the 20 two-car and 16 three-car Link diesel multiple-units that DB Regio ordered from Pesa to operate passenger services on the Sauerland network, 16 two-car sets are currently in service, with the other four to be delivered by the end of October.