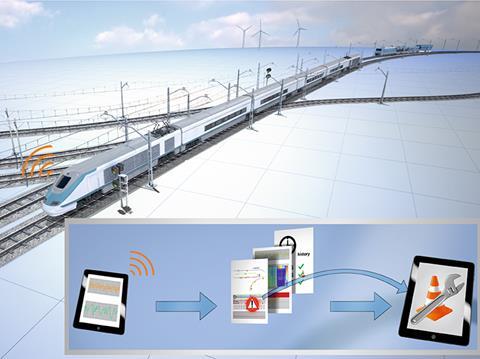 ZEDAS: Brandenburg-based data and software specialist Zedas will be focusing its display at InnoTrans 2016 on 'smarter data' rather than 'big data' through its Zedas Asset portfolio of software tools.

The company believes that railway operators and infrastructure managers find juggling investment and maintenance priorities to be 'a complex matter' with multiple fluctuating asset parameters. One of the aids Zedas will be showcasing in Berlin is its Cost/Condition Index, which uses so-called 'Maintenance 4.0' standards to extract useful data from a mass of other information.

According to Zedas, condition monitoring, diagnostics and maintenance planning should be considered as a single undertaking through integrated asset management. All relevant process, operational and measured data arising from structured systems, vehicles and components can be monitored, analysed and managed in one software suite.

The company claims that, by avoiding the risk of 'data graveyards', Zedas Asset can enable the customer to make intelligent decisions driven by smart data on topics ranging from component expiry to condition-based exams. Work plans and checklists can also be generated for budgetary planning and operations, and materials and spare parts can be allocated to optimise resources.