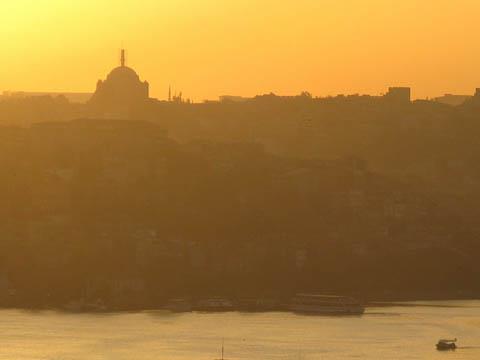 TURKEY: Test running on the extension of Istanbul heavy metro Line M2 between Taksim and Sishane began on November 7, in preparation for the opening of two extensions to the existing 8·5 km line early next year. Mayor Kadir Topbas has confirmed that the extensions will open for revenue service on January 15.
The 4·7 km northern extension of M2 from the current terminus at 4 Levent to Ayazaga-ITÜ and Haci Osman will add six stations, and includes a new depot at Seyrantepe.
The short southern section from Taksim to Sishane is the first stage of the 5·2 km extension of Line M2 across the Golden Horn to Yenikapi, where it will connect with the Marmaray cross-Bosporus suburban service and light metro Line M1 to the airport. Local construction firm Gülermak confirmed in October that it had been named preferred bidder for construction of the metro bridge across the Golden Horn, and hoped to sign the contract shortly.
Gülermak is currently building a second heavy metro line in the city's western suburbs, running for 15·9 km from Bagcilar (Kirazli), to Ikitelli and the Ataturk Olympic Stadium. Istanbul municipality IBB put the first of 20 four-car Metropolis EMUs to work this line on display at Taksim Square on November 4. Ordered from Alstom in June 2007, the first unit arrived in the city on October 29. The second trainset is currently being tested in France, and the remainder will be delivered at 10 cars/month until October 2009.
Work is underway on the final 3·1 km section of Istanbul tram line T4 between the T1 interchange at Topkapi and Edirnekapi. The 12·8 km first stage between Sehitlik and Mescid-i-Selam, including 5·2 km of tunnel, was inaugurated in 2007 and is currently being operated by modified light metro cars.