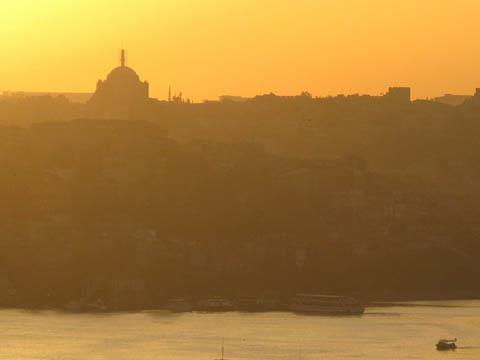 TURKEY: A new metro line serving the northwest of the Istanbul metropolitan area was opened without ceremony on September 10, just a few weeks after the inauguration of Line M4 between Kadiköy and Kartal on the Asian side of the city.
The Y-shaped Line M3 runs entirely underground for a total of 15·9 km, serving 11 stations. The line starts from Kirazli, close to the Bagcilar terminus of tram line T1, and runs northwest for 11·1 km toMetrokent, with a western branch of 4·4 km from Ikitelli to Olympiyat Parki. Under construction since May 2006, the line is worked by a fleet of 20 four-car Metropolis trainsets supplied by Alstom.
Line M3 will provide better access to the city centre from the growing suburbs around Başakşehir, which now house more than 200 000 people. The western branch serves the isolated sports complex opened in 2004-05 as part of Istanbul's failed bid for the 2008 Olympic Games, which is currently in line to host the Euro 2016 football championship.
At present M3 is isolated from the rest of the city's rail network, pending completion of the extension of light metro branch M1B from Esenler to Kirazli via Bagcilar. In the longer term, M3 will be extended south from Kirazli to Incirli and Bakirköy, providing interchange with Marmaray services using the TCDD suburban line to Halkali.
Read more about Istanbul's urban rail expansion programme in the December 2011 issue of Metro Report International