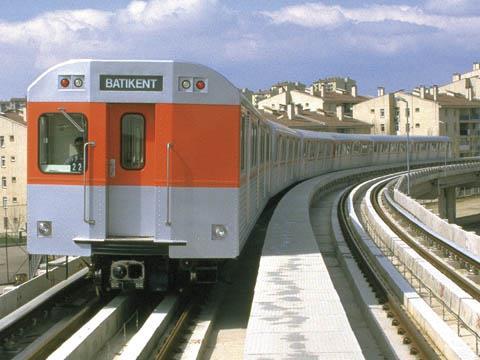 TURKEY: The decision taken by the Council of Ministers in June 2010 to transfer responsibility for urban rail projects to the Ministry of Transport has now been enacted. The intention is to relieve the pressure on municipal budgets created by the high cost of metro investments, especially in Istanbul and Ankara.
Several projects currently under construction will be affected. These include the Bakirkoy - Incirli - Kirazli, Bakirkoy - Beylikduzu and Otogar - Bagcilar - Ikitelli light metro lines in Istanbul, and the Ankara metro extensions from Kizilay to Cayyolu, Batikent to Sincan and Tandogan to Kecioren. Trial running is due to begin shortly on the Hafif light metro extension from Bagcilar to Ikitelli and Olimpiyat, using 20 four-car Alstom Metropolis trainsrts.
Projects will be transferred on a case-by-case basis via new protocols agreed between the municipalities and the ministry, taking account of existing supplier contracts, municipal expenses, and staff support and consulting services. The Ministry will then be responsible for construction, including track, stations, E&M equipment and depots, and for contracting consultancy and supervision services.