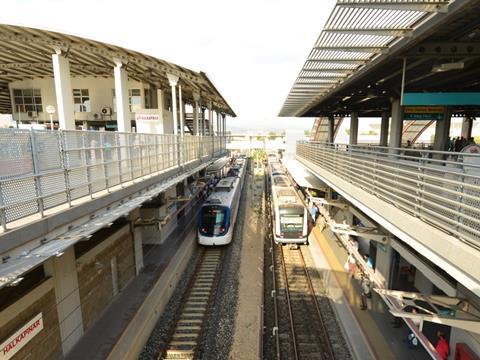 TURKEY: Izmir suburban rail operator Izban started through running between its two lines on April 17.
In order to decrease congestion caused by passengers changing at Alsancak, which serves as the city centre terminus of both lines, several services in the morning and evening run through the station, connecting the ends of the Northern and Southern lines.
There are 14 direct services in each direction the morning, most running between Menemen and Cumaovası. Some are extended at the northern or southern end to reach the respective termini.
In the evening there are 15 direct south-north services and 14 in the other direction, with the last direct train arriving at Tepeköy at 01.12.