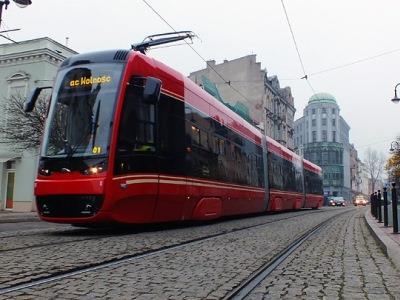 POLAND: City transport operator MPK Kraków has selected Pesa to supply 36 low-floor trams. The Polish manufacturer beat bids from Solaris, Newag and Stadler.
The four-section Twist Step trams from Pesa's Twist family would be 42·8 m long, making them the longest trams in Poland. Deliveries are planned to start in January 2015 and run until September. The cost is 358·2m złoty.
On November 22 Pesa presented the first Twist tram to Tramwaje Śląskie in Zabrze. The operator had ordered 30 trams in December 2012.