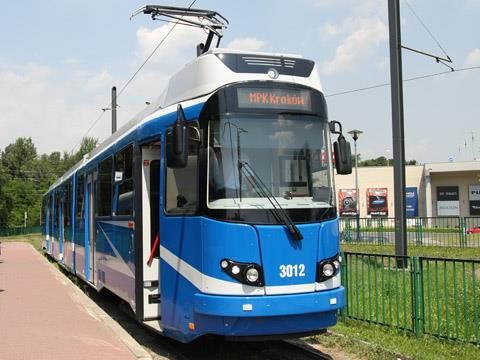 POLAND: MPK Kraków has rolled out the first EU8N tram to be built at the operator's own workshops using components from former Wien E6 and C6 vehicles.
An E6 car was extended with using a 290 mm entry height low-floor section supplied by Polish bus manufacturer Autosan, with bogies from C6 trailers.
The rebuilt tram now has a single cab and doors on one side only. The original doors, windows and traction equipment have been retained, and air-conditioning fitted. The interior has 48 new seats, space for 132 standees. 24 further rebuilds are planned.