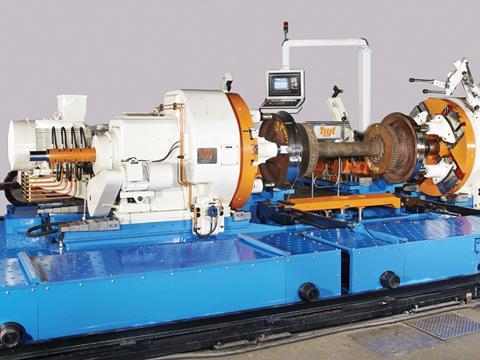 INDIA: HYT Engineering has won its largest ever order for wheel lathes, a US$45m contract to supply Indian Railways with 36 CNC surface/above floor lathes for use with locomotive, coach and wagon wheels. Delivery is scheduled to be completed within two years, with a two-year warranty and five years of annual maintenance.
The machines will be capable of simultaneously machining both wheels of a wheelset within the accuracies specified by RDSO. The CNC system with automatic wheel measuring can decide and set the economical depth of cut without input from the operator, helping to maximise wheel life.
HYT Engineering has supplied more than 160 wheel lathes to IR, metros and export customers.