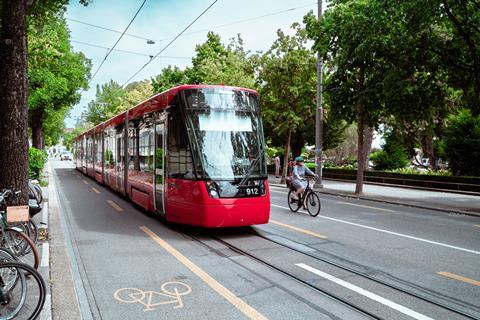 SWITZERLAND: Bern operator Bernmobil has announced that the first of 27 Tramlink trams being supplied by Stadler is expected to enter regular service on November 1, with seven expected to be in use on Route 7 by the end of the year.
The first public services will be on October 28, when a new tram and a heritage vehicle will operate a shuttle service for an open day at the expanded Bolligenstrasse depot.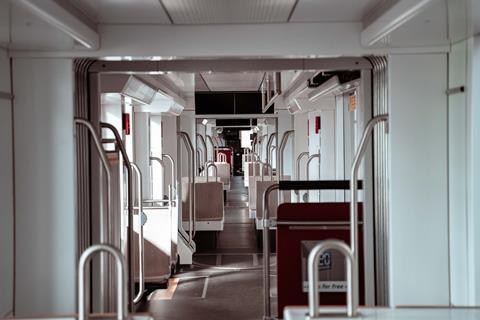 A framework agreement for the supply of up to 50 trams was signed in September 2019, with a SFr125m firm order for an initial 27. The first was delivered on February 1, and formally unveiled on October 16.
The order includes 20 bidirectional vehicles with 52 seats and six doors per side, and seven unidirectional trams with 71 seats and seven doors per side, both able to carry 250 passengers in total. The 100% low-floor 1 000 mm gauge trams will be 42·5 m long, with wooden seats, retractable steps and a collision avoidance system.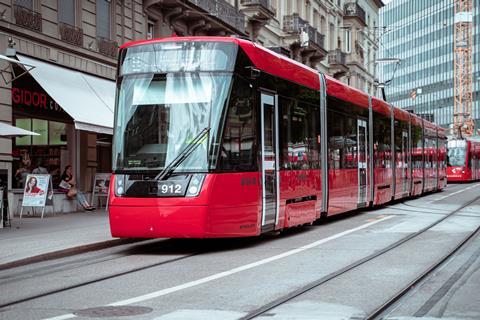 The Stadler trams will replace 12 Vevey and nine RBS vehicles on Route 6 that are approaching the end of their life. They will also be used expand the fleet to support additional services on Route 9 and its extension from Wabern to Kleinwabern.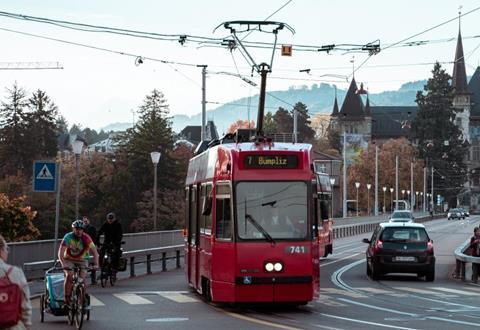 Bernmobil has offered to donate 11 Vevey (Be 4/8) trams to the city of Lviv. They were manufactured by ACMV/Düwag/ABB in 1989-90, and eight would be for revenue service with three to be used for spare parts.
Swiss specialists visited the Ukrainian city on October 9-11 to inspect the track and depot facilities, which they concluded would be compatible with the Bern trams.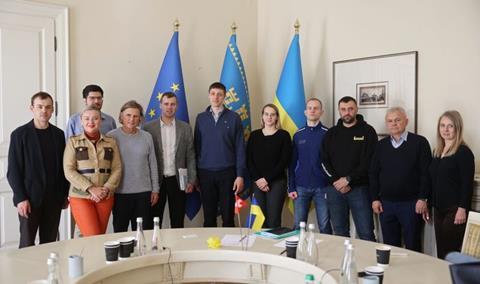 Lander Simulation has supplied Bernmobil with a Tramlink driver training simulator.