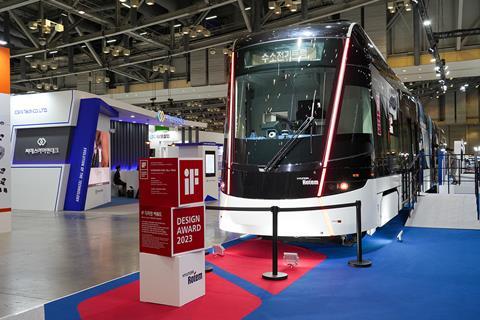 SOUTH KOREA: Hyundai Rotem has developed a demonstration hydrogen-fuel cell powered tram as part of a national project which aims to strengthen the position of South Korean suppliers in the global light rail market by adapting existing technologies from the automotive sector.
Research and development began in 2021. The project backed by the Ministry of Trade, Industry & Energy included Hyundai Rotem. Korea Institute for the Advancement of Technology, Korea Railroad Research Institute, Korea Automobile Research Centre and Ulsan Tecno Park.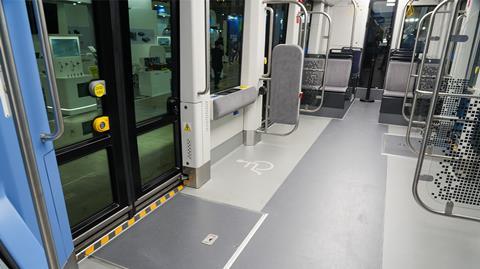 The tram was unveiled at the Korea Railways & Logistics Fair in Busan during June. Development is expected to be completed by the end of the year at an overall cost of 42·4bn won, including a 28·2bn won government contribution.
The hydrogen fuel cell is used to provided traction power and to charge a battery. The battery is also used to store regenerated braking energy, which is used to provide a boost when accelerating. It has a range of 150 km before refuelling.
The cab is designed to maximise the driver's view and to minimise injuries in an event of a colliding with a pedestrian.