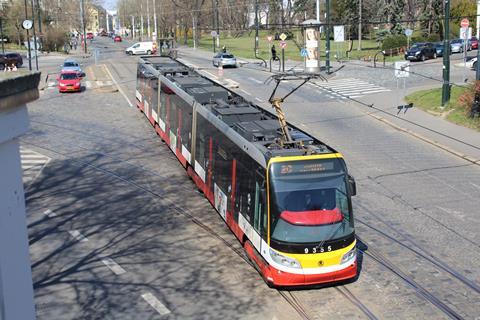 CZECH REPUBLIC: Praha transport operator DPP has selected Škoda as preferred bidder for a KC16·6bn framework contract to supply up to 200 trams, with a firm order for an initial 40.
Škoda's bid based on its ForCity Plus design was announced as the most economically advantageous on November 9, with signing of the contract subject to a 15-day standstill period.
Stadler had also submitted a KC17·8bn bid based on its Tango family.
The tenders were evaluated on price (50% weighting), prices for specified spare parts (10%), the length of the warranty period (7%) and various technical specifications.
The unidirectional 100% low-floor trams will be up to 32 m long.
Delivery of the first 20 vehicles is planned for 2025, with 20 more the following year.
The contract would also include fault diagnosis software, documentation, staff training and spare parts, including bogies for moving broken down trams.