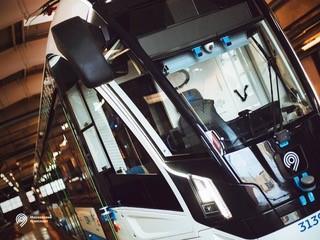 RUSSIA: Driverless trams could be tested in Moscow by the end of this year, according to Deputy Mayor for Transport Maksim Liksutov.
The city is currently working with technology company Yandex on a driverless tram project, Liksutov told delegates at a conference on Robots in the City: The Future of Megacities with Autonomous Transport. He said initial testing would be undertaken within depots, and then at night, before any operation with passengers.
Pointing out that 80% of the capital's tram tracks are segregated from other road users, Liksutov suggested that this could facilitate autonomous tram operation ahead of the development of driverless cars.
'There will be no driverless transport boom in the near future', he warned. 'We believe that urban transport can become the driving force. A driverless tram — this future is realistic.'