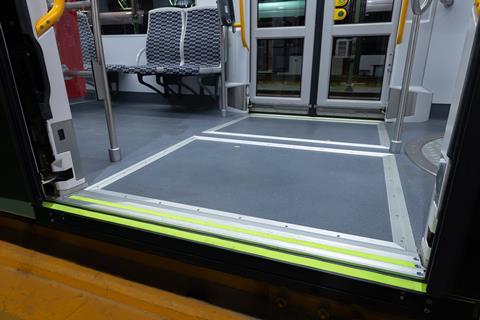 NETHERLANDS: The Urbos trams which CAF is currently supplying to Amsterdam operator GVB are fitted with four Masats RF2 automatic ramps to provide access for passengers with reduced mobility.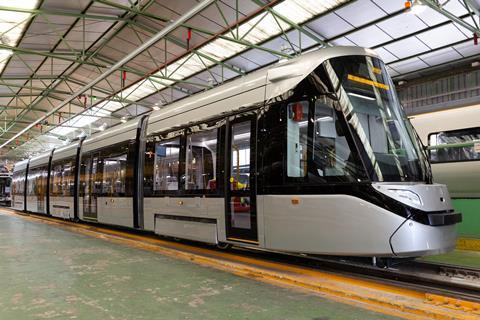 Masats said its RF2 is a compact size and offers easy installation, as well as an integrated obstacle detection system to enhance the safety of people standing at tram stops.
There is also an emergency evacuation mode, with the option for manual operation in the event of a power failure and the ramps being able to reach an inclination of 30% to enable disembarkation at street level.