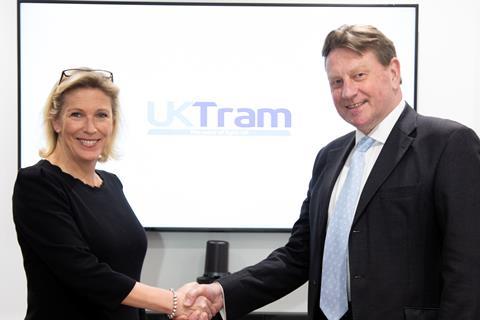 UK: Light rail industry association UKTram has published a 'bold and ambitious' strategy which it says makes 'a compelling case' for tramways and similar transit systems.
The document details the benefits that existing systems have brought to cities where they operate, and calls for closer collaboration between stakeholders to drive innovation and best practice.
Its key principles have helped to shape UKTram's latest Business Plan, which sets out a programme of initiatives to reduce the cost and complexity of future projects.
The strategy 'represents many months of work by professionals from across light rail and addresses the key challenges they face, including recovery from the Covid-19 pandemic', said UKTram Chairman George Lowder. 'At the same time, it brings into focus the many benefits of putting tramways at the heart of future integrated urban transport networks — not least in terms of enhancing connectivity, driving inward investment, reducing congestion and improving air quality.'
Websites
We are not responsible for the content of external sites