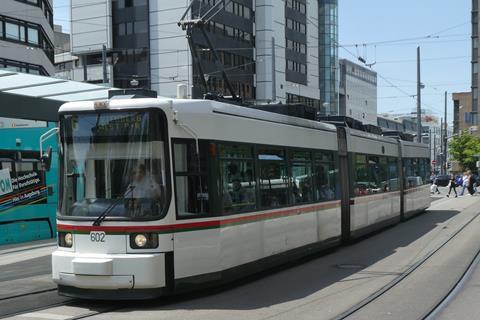 CROATIA: Zagreb transport operator ZET has bought 11 secondhand trams from Stadtwerke Augsburg for a total of €2·1m.
The 11 GT6M trams were built by Adtranz in 1996. They are due to be replaced in Augsburg by new Stadler Tramlink vehicles, the first of which was delivered in early August.
The German city's operator submitted the only bid in response to a tender for secondhand trams called by ZET on June 23, and they are scheduled to be delivered to Zagreb between October 2023 and December 2024.
ZET currently operates 140 Končar TMK 2200 five-section low-floor trams, two three-section TMK 2300 trams, and some older Đuro Đaković and ČKD cars. In June it ordered 20 three-section Končar TMK 2400 trams for delivery by the end of 2025.