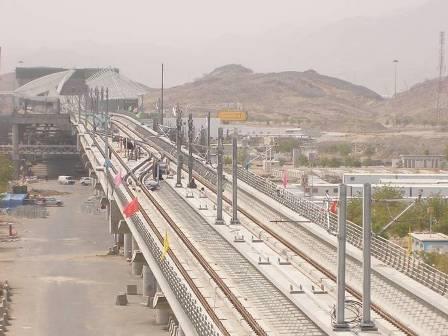 SAUDI ARABIA: On August 10 Makkah municipality's development organisation AlBalad AlAmeen Co announced plans to hold a 'market sounding' exercise for the development of four more metro lines in the city. Expressions of interest will be invited in the third quarter of this year, with construction to begin in 2013 for opening in 2017.
The Makkah Mass Rail Transit Stage 1 expansion programme will complement the 18 km Al Mashaaer Al Mugaddassah line which opened in November 2010.
The first of the new lines will be the 10 km underground Line B with six stations. This will be an extension of the existing line, and will serve the future Haramain High Speed Rail station to the west of the city. Line C will have 14 stations and be 29 km long, partly elevated and partly underground. Lines A and D would follow.
BAC has appointed Ernst & Young, Ashurst and Parsons Brinkerhoff to advise on the MMRT procurement process, which is likely to comprise several packages with some let as PPP contracts.
Makkah faces significant transport challenges, BAC believes. As well as being the focus of the Hajj pilgrimage, the resident population is predicted to double to 3 million by 2035. MMRT is 'fundamental to the transition from the existing inefficient private transport system to an integrated modern public transport network', according to project director Dr Saad A Al-Gadhi.