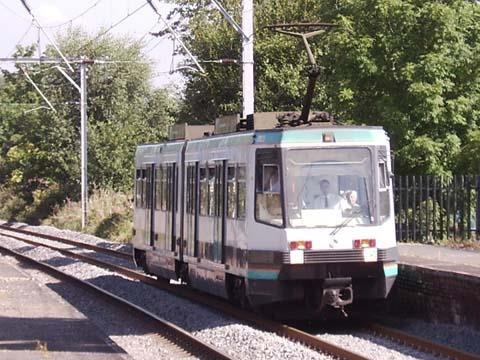 UK: Plans to complete the expansion of Manchester's Metrolink light rail network are set to be submitted to government after an alternative funding package worth £1·4bn was agreed by the 10 boroughs in Greater Manchester.
A referendum was held in December 2008 to decide whether a £3bn package of public transport improvements should be implemented in return for the imposition of a peak-time congestion charge. However, voters across the region rejected these proposals overwhelmingly.
The Association of Greater Manchester Authorities, the body responsible for submitting the plans to government, has now put forward an alternative investment programme to fund completion of Phase 3B of the Metrolink expansion strategy. Trams would reach Manchester Airport via Wythenshawe in the south of the city and Ashton-under-Lyne in the east. The conversion of the railway from Manchester to Oldham and Rochdale to light rail standards would be enhanced by the addition of street running into the centres of both towns.
Work on Phase 3A of the Metrolink expansion, worth £700m, is already under way, as this was not subject to the referendum.
Under the new proposals, each of the local authorities in the region will borrow against small long-term local tax increases to fund the work, and the grant from government to each borough for transport projects will be 'sliced' so that 40% of the total is reserved for the investment programme. The Department for Transport is to bring forward £195m of funding for the East Didsbury and Ashton lines plus two park-and-ride and bus projects.
A number of bus and road enhancement projects have been added to the investment programme, whilst plans for local smart card ticketing have been deferred.