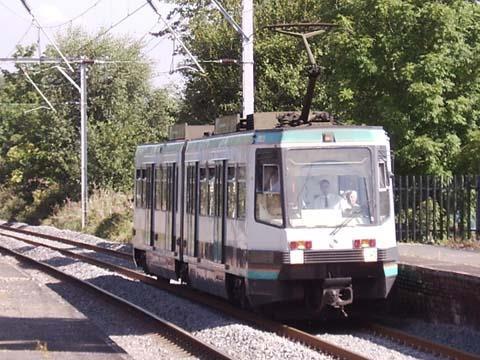 UK: Work has begun to extend Greater Manchester's Metrolink network under the 'Little Bang' programme. Bridge inspections have begun along the railway from Manchester Victoria to Oldham and Rochdale and utility surveys and diversions are in progress along the new route to Droylsden. Greater Manchester Passenger Transport Authority Chair Councillor Matt Colledge visited the site of a new tram depot at Trafford Bar on October 2 to mark the start of preliminary work on the 2·5 km extension to Chorlton-cum-Hardy.
This short branch is destined to become the first section of a line to East Didsbury running along a disused railway alignment, and perhaps also to Manchester Airport, if voters back the city's submission to the Transport Innovation Fund in December's referendum, which would introduce congestion charging and provide funding for the second phase of the Metrolink extension programme.
Greater Manchester PTE has awarded Scheidt & Bachmann a £5·4m contract to supply and install 229 touch-screen ticket vending machines, 121 of which will replace TVMs on the 38 stops of the present Metrolink network. Installation will begin next year and be completed by 2010. The machines are designed to accept smart cards.